Bringing Aged Care Into The 21st Century
Aged Care is an industry facing controversy indifference and political barriers but with huge growth  potential. BaptistCare, in the midst of these dynamics, was struggling to resonate with and engage their  audience. Before joining forces with MediaSmiths, BaptistCare did very little marketing and were losing  out on opportunities to connect effectively with their target market. Their biggest challenge was to build  trust and awareness of their brand in order to increase their occupancy rates across all centres. They  wanted to connect emotionally with their customers and change negative perceptions surrounding Aged Care.
Over the years MediaSmiths have worked in partnership with BaptistCare in reaching into the heart of  their brand potential and have developed innovative marketing strategies. BaptistCare were the first aged  care provider to go beyond traditional marketing tactics. An integrated strategy was implemented that  involved a blend of different media channels including outdoor, digital and social to strategically target  and engage their intended audience. Within no time, BaptistCare were everywhere; buses, on social  channels, in local newspapers, on the radio, on billboards. This created massive awareness for their  brand and gave them strong visibility. Many competitors clearly took notice with BaptistCare becoming  quite the trend setter.
The ongoing campaign has been a massive success helping BaptistCare to grow and expand into new  centres with increasing occupancy rates, visits to their website and more enquiries.
CHALLENGE
Zero Brand Awareness
Controversy around Christian Based Organisation
Build Trust
AMBITION
Connect emotionally with the target audience
Brand Awareness
Increase Occupancy Rate in NSW and ACT
Raise Sophistication of Marketing
RESULT
First Aged Care provider to break from traditional marketing tactics
High visibility
Changing perceptions – Trusted Brand
Increased website traffic and enquires
Hello, is it me you're looking for?
Auto Alleys are considered to be one of the best places to go if you intend to buy a car. However, it can be a very challenging environment to be in for car dealerships. Surrounded by so many competitors, needing to stand out and attract customers along with having brand guidelines that are area-restrictive makes it an extremely difficult circumstance to thrive in. Lexus of Parramatta was exactly in that situation. They were constantly losing customers to other Lexus dealerships as well as other competitors. They needed to grab their customers attention and stand out from the crowd.
MediaSmiths put together an integrated media strategy after a well organised research and planning session with the team at Lexus of Parramatta in order to achieve their goals. The campaign was restricted to the Hills Area and MediaSmiths focused on integrating outdoor, ethnic print and radio along with a big push from digital and social to drive their target market to the dealership. Over the years, the dealership has seen a tremendous increase in sales and awareness. Lexus Of Parramatta is now the number 2 dealership nationally from number 4. To add the icing to the cake, Lexus Of Parramatta effectively also sold and is selling cars off the back of their social media campaigns proving this medium delivers ROI.
CHALLENGE
Stand out in the overcrowded auto alley area
Losing cars to dealerships outside their geographic footprint
Brand awareness
AMBITION
Stand out from other dealerships
Be the number 1 Lexus dealership
Increase dealership awareness, increase buying potential
Provide excellent Customer Service and get positive reviews
RESULT
Number of cars sold increased beyond ambitious target
Increased brand awareness
Increased customer walk-ins and sold cars via social campaigns
Achieved position of number one Lexus dealership nationally
Real family home builders
In 1978 Rawson Homes was a small home building company in Dubbo. 40 years later Rawson Homes is a classic Australian success story. The founders faced some challenges. They had a bright and innovative concept of you sign the contract and pay one price plus a superior high quality and value product, giving them an immediate point of difference from their competitors. The challenge was to educate their potential customers of their product, values and Unique Selling Point in a differentiated and memorable way.
From its modest beginnings Rawson Homes is now firmly established and ranked as one of Australia's top builders, with an unparalleled reputation for providing exceptional quality service and great homes at affordable prices. Now with the financial backing of Daiwa House, Japans largest residential builder and a world leader in residential construction methods, materials and energy management technologies, with a $49 billion dollar AA rated balance sheet, they are considered the safest pair of hands in the NSW residential construction industry.
MediaSmiths has been in strategic partnership with Rawson Homes for over 8 years now. Rawson Homes was trying to achieve some ambitious goals, expanding into other geographic areas and also wanting to become a well-recognised, valued brand who their customers can trust. Over time MediaSmiths have worked closely with Rawson Homes to develop a media and advertising strategy reflecting and delivering on these goals. Ongoing branding and sales campaigns have consistently delivered, using a combination of tried and tested and innovative tactics, an integrated mix of offline and online media. It didn't happen overnight, however soon enough Rawson Homes gained brand recognition and become trusted advisors for their customers. They started off in Dubbo and today have expanded across Sydney, Country NSW, ACT, Hunter and Illawarra, moving onwards and upwards from selling 300 houses a year to now ambitions of 1200 houses a year and beyond. The family business has grown but the mantra of real family homes built by a business that you can trust for real Aussie families is evident in every home that they build. Now more than ever people know that Rawson build homes that they themselves would be proud to live in.
CHALLENGE
Build a brand and drive sales
Educate market about their product and values
1st in the market with a point of difference USP – Sign Contract, The Rawson Difference (One all-inclusive price contract)
AMBITION
Reach sales targets
Expansion
Well recognised, valued brand image – trusted advisors
Consistency
RESULT
Massive growth and expansion. Initially – Started in Dubbo. Expansion into Orange, Mudgee, Bathurst, ACT, Hunter and Illawarra
When Rawson first came on board they were a family owned Australian Business handling over the keys to approx. 280 houses per year now goal is 1200 houses per year
Well recognised brand – valued and trusted
 I just wanted to take the time to acknowledge the great work that MediaSmiths put together for Ottimo House, while I was there in my Marketing / Communications role.
With a remit to take Ottimo House's marketing to the next level, I introduced the proud Directors to MediaSmiths – an independent agency, completely far and away from the previous agencies they had worked with. 
From the first small editing job to a local industry magazine advertisement; then the gala dinner video shoot at very short notice, followed by our big two-and-a-half day project – creating video content for the new website, social and digital marketing…our experience with MediaSmiths has been outstanding. 
At every project, we have shifted the bar a little bit higher and demonstrated what can be achieved and expected when working with a professional, ethical, experienced team.
Special thanks to Michael Tibbles who led the charge with that first urgent job – I knew immediately we were dealing with a professional, diligent team…to Talib, who I worked most closely with; who amazed me with his project management and planning skills, professionalism and patience.
In just 12 weeks, since I first reached out to Angela with a "Hi, can you help?" email, we have progressed the OH brand . 
Looking back (and forward!) I am confident in knowing that I was a part of that game-changing shift and I could not have done it without you. Thank-you!
I hope we work together again in the future.
Rawson Group has worked with MediaSmiths for over 8 years. We view them as an important member of our extended Marketing team.
The agency has consistently contributed to our business growth through smart strategic thinking that understands and supports our ambitions, integrated media and advertising planning and execution. This includes all forms of media i.e. TV, radio, print, outdoor, digital and experiential. MediaSmiths have been our partners in the Marketing process at every step of the way from brainstorming and generating ideas within the broader team, to placing our brand strategy at the heart of the media strategy to ensure that it is consistent with and impacts our overall business objectives.
When we first engaged with MediaSmiths Rawson Homes was building approximately 280 homes per year in Sydney, ACT, Hunter and Country NSW regions and now the Rawson Group is handing over the keys to approximately 1200 delighted home owners each year in those same regions plus we've also added the Illawarra and Southern Highlands to our geographic footprint. We have also grown our business to include a development arm – Rawson Communities where MediaSmiths also supports our ambitious sales goals through advertising and media services.
MediaSmiths work energy and ideas have been a significant contributor to our brand uplift to the point that Rawson Homes is one of the most recognised Home Builder brands in NSW and is a market leader in the industry being the number 2 builder in NSW. The team at MediaSmiths are always friendly, energetic and knowledgeable. They do a great job and are hands-on ensuring that new ideas are always presented and that anything we need is completed with vigour. We see them as key contributors and core team members in building our business and we would recommend them to any business wanting a media and advertising agency that they can trust as a long term partner with their best interests at heart. They have treated our business as if its theirs. You can't really ask for more than that.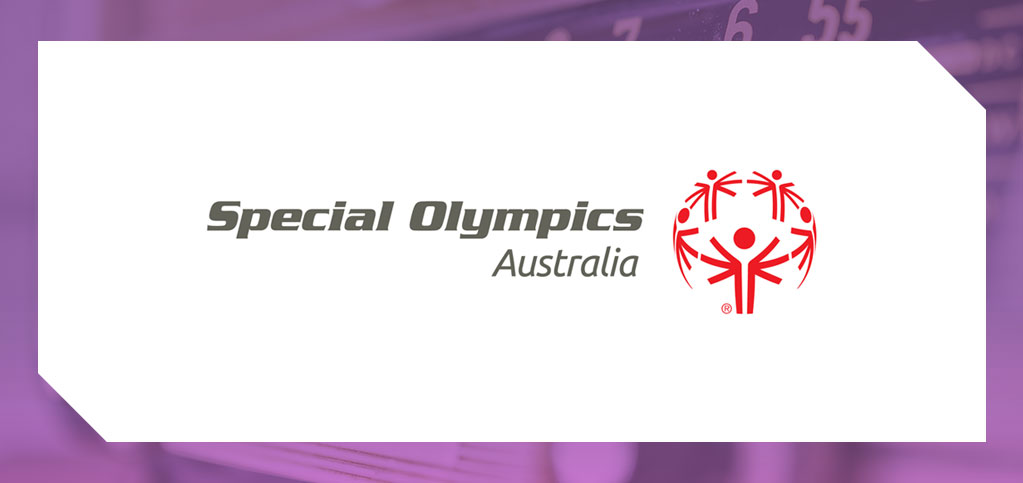 I write in my capacity as National Manager Fundraising & Events to highlight the quality work that has been contributed by MediaSmiths Media & Advertising for and on behalf of Special Olympics Australia over the past 3 years.
MediaSmiths have written, directed and produced our corporate event radio advertising during this period. The work has been creative and of the highest quality. Their enthusiastic efforts on our behalf has made a significant difference in our fundraising outcomes and has been well received by the broader community.
MediaSmiths Media & Advertising have contributed all of their services in a pro bono capacity.The board and staff of Special Olympics Australia appreciate this support and highly recommend Media Smiths to any potential clients.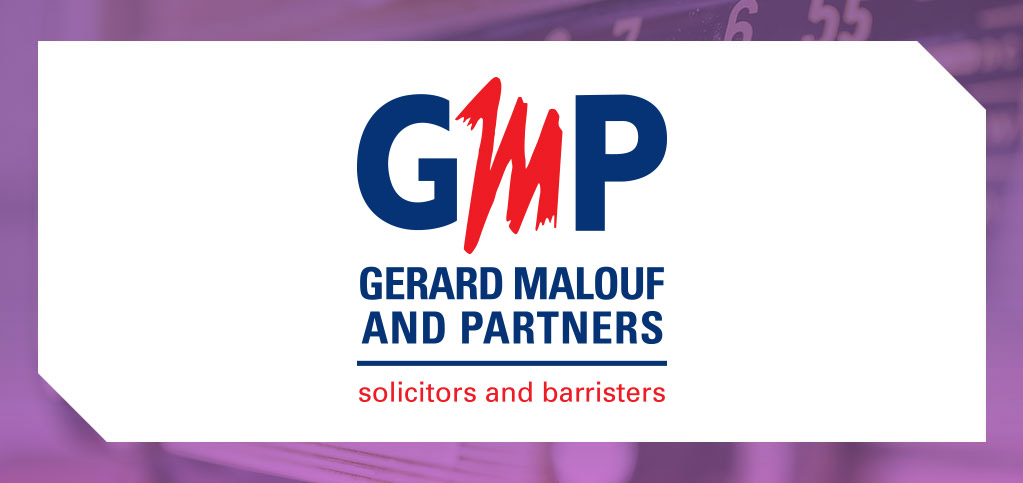 As a time-poor on-call Legal Professional with a dynamic agile business, it is vitally important that I have a marketing partner that I can trust and rely on. A partner who understands the ambitions of our business; the importance to our success of consistent engaging branding and call to action advertising, delivering when I need it reliably, great ideas and execution. We need to engage our current and potential customers in relevant and impactful ways consistently, wherever they are most receptive. MediaSmiths listen, they think and they deliver, what I need and more. I know that MediaSmiths care about my business and are committed to helping us to reach even more clients efficiently and impact fully.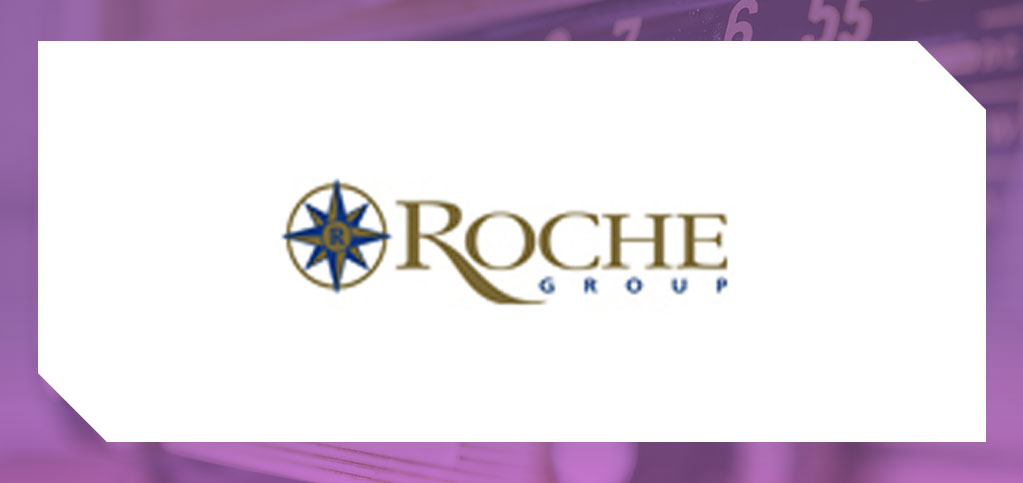 Roche Group has been working with MediaSmiths since 2010 across a number of businesses in our portfolio. In this time, MediaSmiths has provided us with expert advice for our media and marketing as well as the implementation of our media.
They take the time to get to know our needs for the various businesses in our group and assist us in providing strategies for growth. They provide us with a personal service that is not often found in business today.
We are very pleased with the results we are getting from the media strategies that have been implemented by MediaSmiths as well as the savings to the bottom line from their savvy negotiating for us. We would be most happy to recommend MediaSmiths.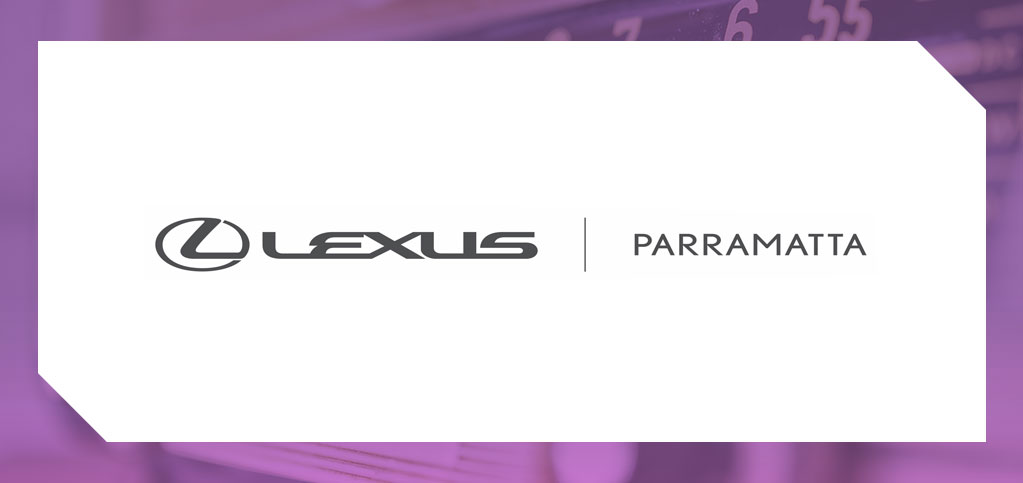 We have a business that requires a personalised understanding of our requirements and the corporate guidelines that we need to adhere to. MediaSmiths have been fantastic in their personal approach to understanding our needs. Michael and Angela have guided us in the areas in which we have sought advice regarding our ongoing marketing and advertising needs.
MediaSmiths have been given instructions with last minute deadlines, late changes in schedules, amendments to be done in creative's etc and have always delivered for us in a timely and professional manner.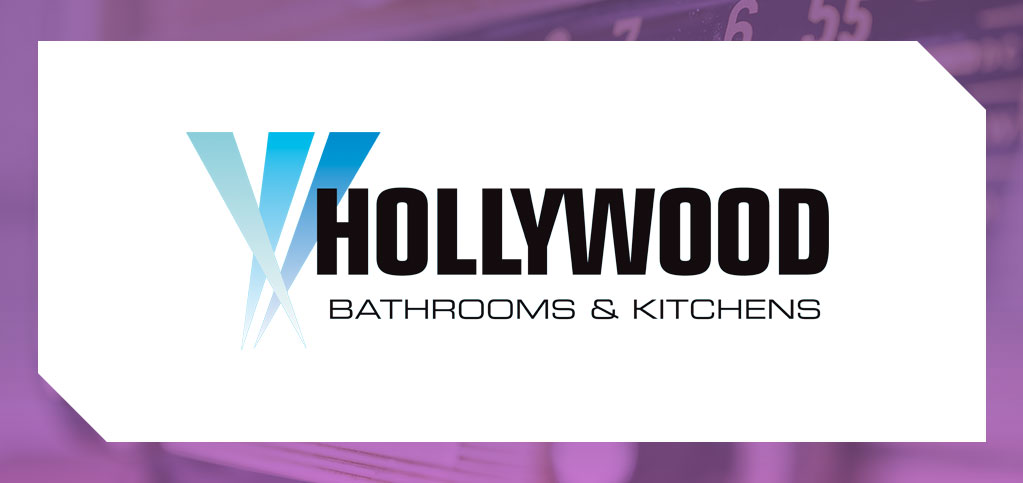 We have used MediaSmiths for the past 5 years and found them very cooperative and prompt with original ideas for advertising through different media segments.
The building industry is tough due to the current economic climate and we believe that without them we would have had a lot less sales and been in a poor financial position.
We look forward to many more years working together.
Feel free to contact me any time at Hollywood Bathrooms & Kitchens to discuss MediaSmiths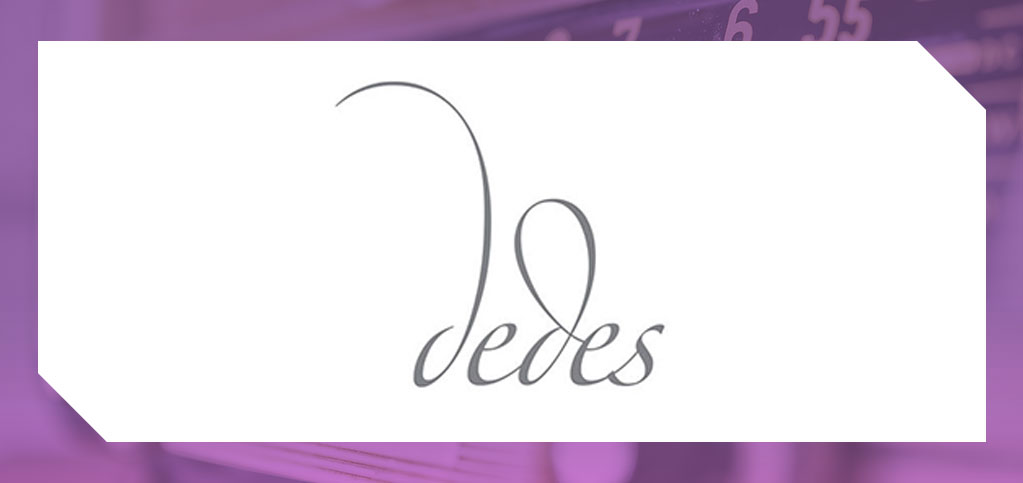 We have worked with Angela and her team from MediaSmiths for the last 2 years and have always found their work to be of the highest quality. Nothing is too much trouble and they are always quick to respond and provide solutions to the often difficult media decisions. Added to this, there is a personal touch to the business you rarely find these days which definitely provides a synergy with what we are about.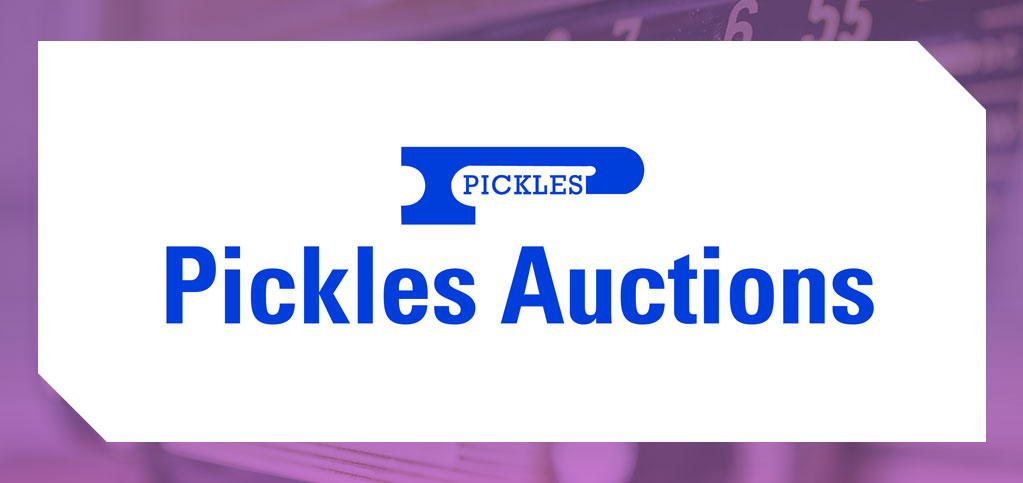 MediaSmiths have helped Pickles Auctions broaden our audience through diversified media strategy, without increasing our spend.
From briefing through to provision of results, the personalised service is beyond that provided by a large scale media agency. And the best part is we are not only achieving results, but saving money at the same time.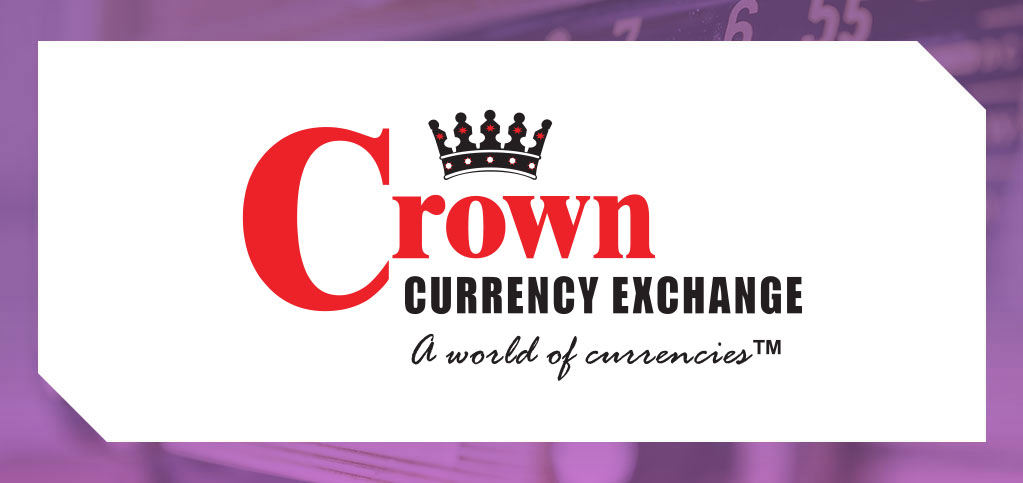 We approached MediaSmiths last year with a plan to expand our geographic footprint from Queensland into NSW, VIC & ACT. We were looking for a cost-effective media strategy to gain exposure for the roll out of 12 stores in 3 states over 4 months.
MediaSmiths approach was hands-on and practical which gave me the time to work on the openings of the storefronts rather than the marketing and media. I could leave it to the experts to take care of what they do best while I could concentrate on what I do best and ensure the continued growth of the business.
Without them we wouldn't have had the early success from each of the store's opening that we have now experienced.
They provided media recommendations which suited our business objectives and ensured would reach our target audience. They kept it straightforward, simple and no-nonsense with research to back up each recommendation.
I have enjoyed the ease of working with the MediaSmiths team and their quick responses to any brief or challenge that I may throw at them. They have ensured that media plans are always kept up to date, production schedules are provided and everything runs seamlessly which makes my life easy.
We are currently using integrated media successfully and our brand awareness is on the rise. MediaSmiths is a very hands-on agency that gets involved in our business as a trusted business advisor. I believe they take every campaign personally as if it's their own.
We are looking forward to a long and successful partnership with MediaSmiths and would recommend them to any business that is serious about growing for the long term.
Need help boosting your business?