our 
team
We pack a lot of media and advertising experience into our team of experts.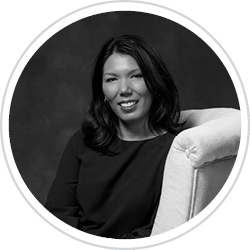 Angie Smith
Managing Director
When Angela tells you that she's worked on every part of the media pie – she means it. From selling space in The Yellow Pages; to brokering deals with traditional media outlets; to now strategising multi-national digital and offline integrated campaigns; Angela is a formidable Swiss Army Knife of media experience.
Before founding MediaSmiths in 2007, Angela had worked on both the agency, broadcast and publishing sides of the media industry so she has an incredible insight into how each world works, which Angela leverages to get the very best results for all of her clients.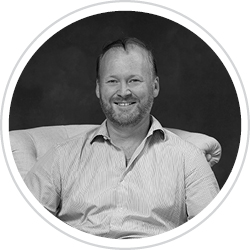 Mike Smith
Business Director
If you need to know more about Michael, you can ask pretty much anyone.
After more than twenty years in Australian media, it can be hard for him to make it from one side of a room to another – without bumping into someone he's worked with along the way.
Michael has built a steadfast reputation in media planning and brokering, which has been built over decades of growing small businesses into large companies.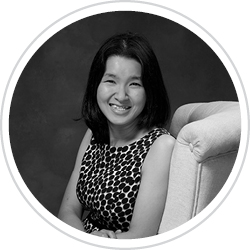 Eva Lina
Finance Manager
It's hard to imagine that we employed Eva for her incredible mind, lengthy accolades and her experience in outdoor advertising. I say it's hard to imagine, because if we had known about her delicious cakes and scrumptious baked goods – then we would have employed her years ago.
As our on-board CPA, financial analyst and all-round authority on all things numbers, MediaSmiths truly could not function without Eva – or her amazing desserts.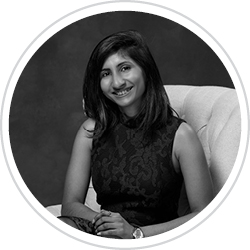 Divya Poojary
Account Director
It's impossible to pigeonhole Divya.
Having studied biotechnology, marketing and commerce; and with a background in athletics and dance; Divya is as unique as she is accomplished.
Luckily for us, Divya chose MediaSmiths rather than the CSIRO. So her extensive skillset is regularly put to use for media planning and buying; as well as our digital and social media strategies.
When Divya isn't working all hours to get the best result for her clients, she's working hard to get the top score on the latest Xbox game.
Michael Tibbles
Digital Media Manager
Hailing from the UK, Michael landed in Australia and joined the MediaSmiths team in March 2020.
Supporting our clients with their digital and social media strategies, he has 10 years of experience across both Brand and Digital marketing across all sorts of industries and businesses.
Outside of the office, Michael is a keen runner, traveller and is enjoying exploring all the wonders of his new home.
Corey Eyre
Senior Account Planner
Like most media "veterans" Corey started out as the general dogsbody in locally owned full service advertising agency, and over the next three decades progressed to senior trading roles at multinational giants including Mediacom (2010-2017) and Carat (2018-2020).
And while the media landscape has certainly changed over all those years, Corey's commitment to clients and enthusiasm for chasing a deal remains the same.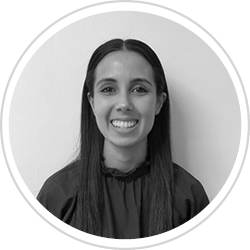 Lara Fowler
Account Manager
With a Bachelor's Degree in Marketing, Media and Communications, Lara is fascinated by the current trends of the media landscape and is excited by the continual changes within the industry. Lara thrives working with other likeminded, innovative individuals and prides herself on being able to understand people and help them find solutions that meet their specific media needs. In her spare time Lara enjoys putting herself out of her comfort zone and is always willing to try new things such as Reformer Pilates, Aerial Yoga and Triathlons.
Audrey Greening
Account Manager
Ready to swap Minnesota's winters for Aussie summers, Audrey made her way to Sydney in January 2017. A change in seasons inspired a change in career path as she decided to follow her passion for creativity and joined the advertising world. Prior to joining MediaSmiths, she earned a Bachelor's Degree in Economics and gained valuable experience in both the insurance and conference production industries. Her keen eye for detail, ability to multi task, and passion for helping others makes her an indispensable member of our team. On the weekends, Audrey loves embracing Aussie beach culture and exploring Sydney's seemingly endless supply of beaches.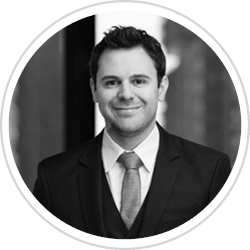 Tim Halling
Graphic Designer
Sadly, there isn't a huge demand for professional travellers, full-time food tasters or experienced Miami Heat Fans. Luckily for Tim, however, he has another passion: design.
With roughly ten years of experience in both traditional and contemporary design, as well as extensive digital marketing experience; Tim is our unstoppable juggernaut for all things colour scheme, kerning, and negative space.
As well as being our design guru, Tim is also our resident advisor for all things gastronomically chic. So if you need a restaurant recommendation – just ask Tim.   
Bec Cooper
Office Manager
Bec has more energy than you could possibly imagine.
Lucky for us, she's happy to share some of it with the MediaSmiths crew.
Bec's unlimited energy makes her a perfect fit for our fast-paced industry, and her lengthy experience in the world of production means that she's completely un-fazed by the constant buzz of the MediaSmiths office.
So far, we've found that the thing Bec can't do, is pass up a chance to try the latest, insta-famous dessert or sugary delight – which may explain her constant high energy levels.
Jameson Smith
Junior Graphic Designer
As an avid football fan unfortunately Jameson wasn't picked up for FC Barcelona so he is now cutting his teeth in the real world of media and advertising as MediaSmiths junior graphic designer. As a recent school leaver he is also studying graphic design at the esteemed Enmore TAFE Design College and is looking forward to building his skill set and supporting clients with some clever and eye-catching creatives. In his spare time he loves to hang out with his friends at the beach, play football (soccer) and draw.
Need help boosting your business?