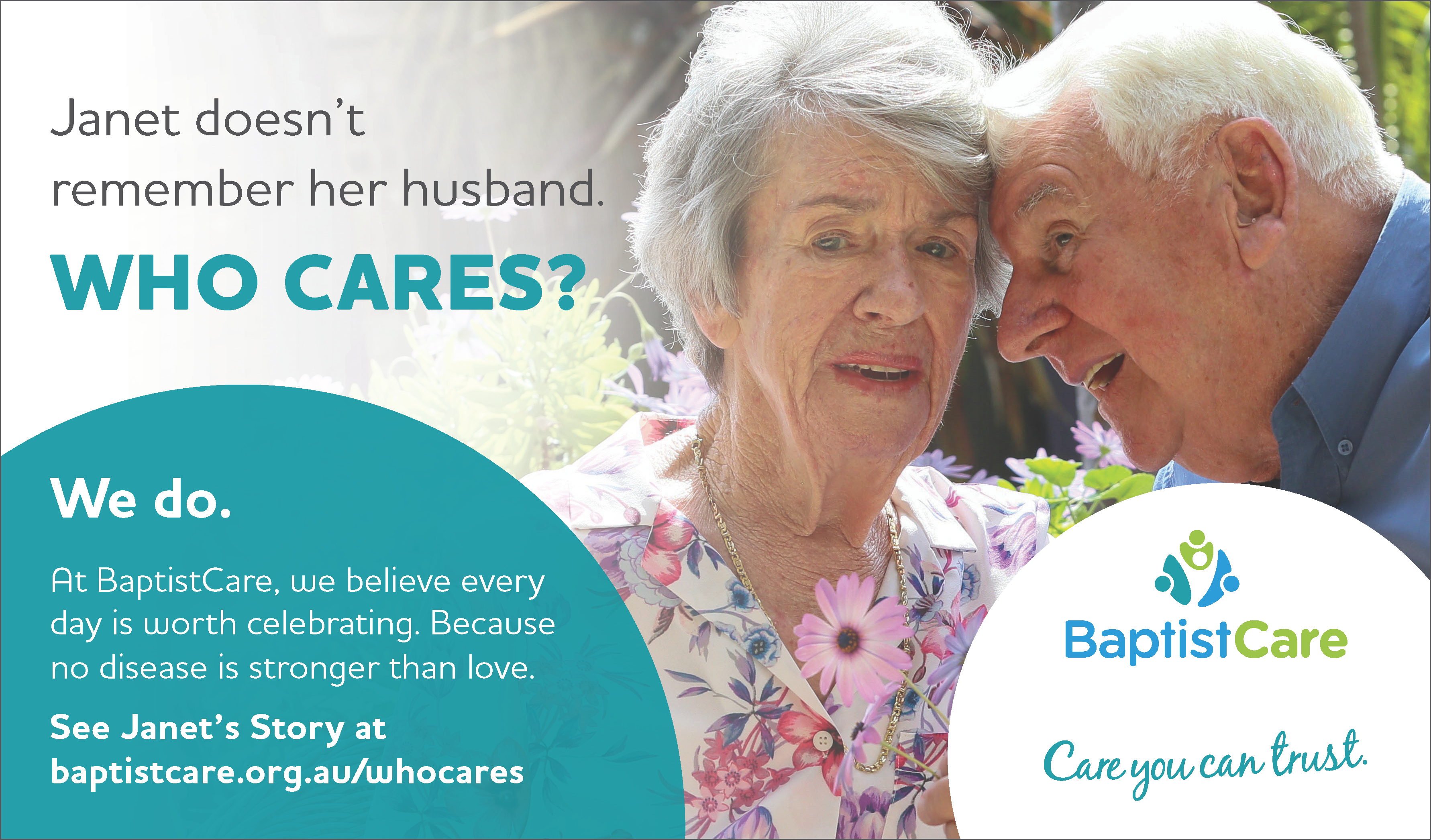 ANNUAL BRAND CAMPAIGN
Who Cares? We do!
Baptist Care is a leading not-for-profit Christian based care organisation that has been serving the aged and people living with disadvantage for over 70 years. We support thousands of people across NSW and the ACT through more than 160 facilities and programs.
Baptist Care Residential Services The residential services at our facilities provide the highest quality aged care within our warm and friendly communities. All our facilities come with well trained staff that can support a broad range of care needs to suit each of our clients: from clients who are still fairly independent, to those with complex needs such as people living with dementia, right through to end of life care. We are here to be that extra support families need in ensuring their loved ones are well cared for and feel safe.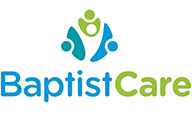 "The media strategy proposed by MediaSmiths for our annual brand campaign was well thought out and executed on time to help increase our brand awareness with our target audience"
OCTOBER 2016 to JUNE 2017
To achieve occupancy rate targets at our residential aged care facilities across NSW/ACT
Awareness to residential aged care
Create an emotional and powerful feeling
An ad that has longevity and flexibility
Target Audience Potential aged care residents and their families in NSW/ACT
Idea Bring attention to 'Care You Can Trust' as Baptist Care by sharing Janet and Terry's story – Terry's love for Janet (Baptist Care resident) does not wane despite her dementia
Media Strategy Online and Offline advertising including newspaper, social, outdoor and internal
Strong visibility of 'Who Cares?' advertising in surrounding areas of the local facility.
Online display advertising utilising programmatic increased website traffic.